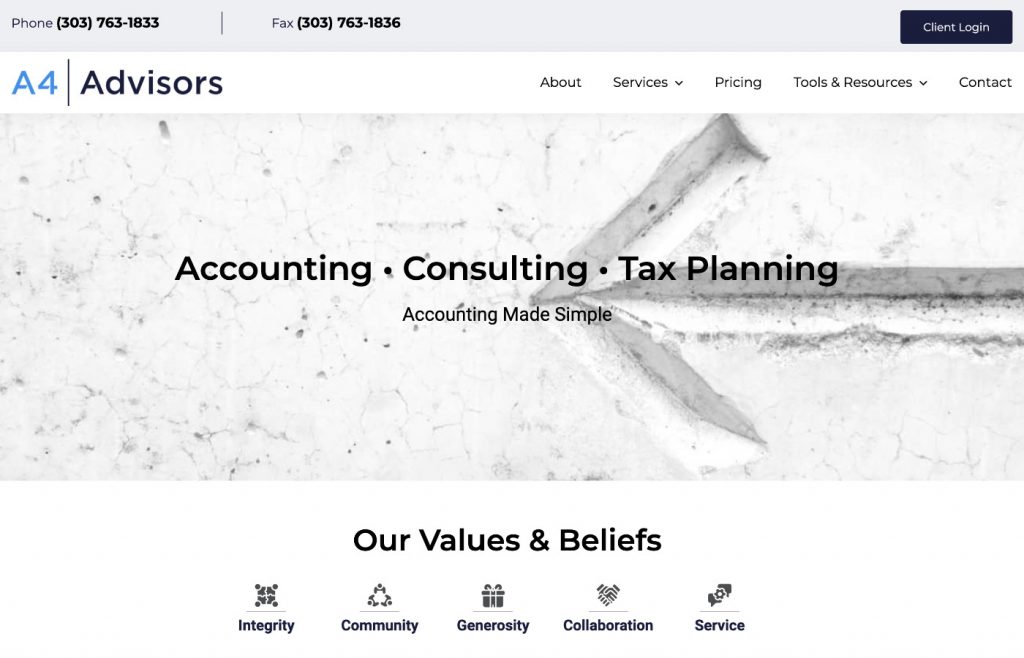 Overview:
A4 Advisors had a website that they liked and wanted to keep the design and layout. But they needed to migrate off their existing CMS platform. After choosing WordPress as the CMS for the new site, we recreated their existing site on the new platform, while making slight improvements where needed to conform to modern design standards.
Technologies Used:
WordPress (Templated Theme – Avada)
Dedicated Hosting
PHP, JavaScript, mySQL
Challenges:
Since the design for the site already existed, and we were building the new site off a templated theme, heavy design modifications were made to the template to conform to the look and feel of the old site.
Due to the financial nature of the site, additional security measures were added to keep the site free from malicious attacks.